Chiropractor Dr. JEFFRY VENDSEL D.C., C.C.S.P.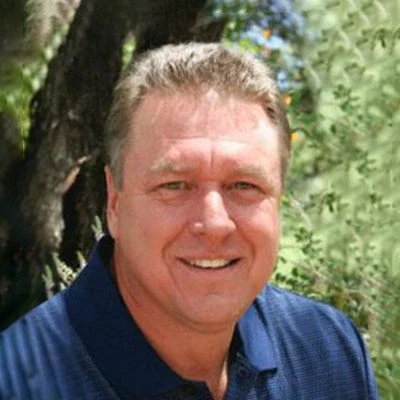 Dr. Jeff Vendsel remembers being introduced to chiropractic by his mother, who sought chiropractic care for serious neck and back injuries sustained in an auto accident. He became a chiropractic patient when he suffered a low back injury on the football field in high school. "My sciatic nerve was pinched, causing both of my legs to go numb and making it impossible to walk."
At the time, X-rays were the predominant technology and didn't reveal the severity of Dr. Jeff's injury. When exploratory surgery became a possibility, his mother took him to see her chiropractor. "It enabled my body to heal naturally, and I gained the opportunity to go back to playing football."
---
A Lasting Impression
Dr. Jeff was impressed by the power of chiropractic and its ability to help people regain and maintain their good health. As he approached his high school graduation, he visited his chiropractor for his supportive care adjustment. The doctor asked Dr. Jeff if he had considered becoming a chiropractor.
"Although I had experienced first-hand chiropractic's incredible health benefits, I had not considered attending chiropractic college." At the encouragement of his chiropractor while he was attending and working towards his undergraduate degree at the University of North Dakota, Dr. Jeff completed his requirements for acceptance, was accepted and attended Northwestern Health Sciences University. He graduated with his Doctorate of Chiropractic in 1981. While in chiropractic school, Dr. Jeff was fascinated by the art and science of chiropractic and how form relates to function. Dr. Jeff's education didn't end when he graduated from Northwestern.
Dr. Jeff holds the following qualifications:
National Board of Chiropractic Examiners Diplomate
Advanced Certification of Competency in Whiplash and Brain Traumatology from The Spine Research Institute of San Diego (srisd.com)
Certified Chiropractic Sports Physician (acbsp.com)
Level One Certificate from the Titleist Performance Institute (mytpi.com)
TPI Certified Medical Level 2 practitioner
Arizona Association of Chiropractic Member (azchiropractic.org)
---
Never Stop Learning
The pursuit of new and better ways to treat patients has pushed Dr. Jeff over his 42 years in practice. "I need to be challenged. I never want to get complacent or feel I have a handle on everything. If you don't grow, you should stop what you're doing."
Dr. Jeff is an avid golfer that truly enjoys the game. He fully understands and appreciates the highs and lows that many golfers go through as they try to learn and improve their game. He is also extremely aware of the numerous injuries, both new and recurring, that can hamper anyone's progress. This is what motivated him to become TPI Level One Certified as well as a TPI Certified Medical Level 2 practitioner. His training from TPI as well as his background as a Certified Chiropractic Sports Physician are invaluable assets to any and all golfers who want to play better or recover faster from injury.
---
Five Decades and Counting
Dr. Jeff is proud to say that he has been practicing chiropractic for more than 42 years. What keeps him going? "Having people tell me that I have made a difference in their health and well-being as well as their lives is a great feeling. I enjoy continuing to work with people to educate them about their health and help them feel better."
---
Staying Active and Healthy
When Dr. Jeff isn't helping patients, you can probably find him on the golf course, at a basketball game, playing racquetball, hiking or biking. His active lifestyle in high school and college athletic careers gives him a keen perspective in helping athletes. Dr. Jeff enjoys music of all types, cooking, reading, and movies.
Dr. Jeff invites you to take some time to review this website and get to know Advanced Chiropractic Spine & Sports Injury Center.
Monday
8:00am - 12:30pm
2:30pm - 6:00pm
---
Tuesday
2:30pm - 7:00pm
---
Wednesday
8:00am - 12:30pm
2:30pm - 6:00pm
---
Thursday
Closed
---
Friday
8:00am - 12:30pm
---
Saturday & Sunday
Closed
Advanced Chiropractic Spine & Sports Injury Center